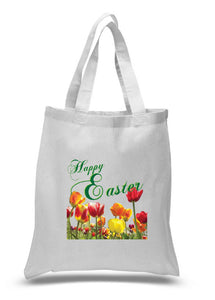 This stylish print with colorful tulips will brighten up your Easter celebration!
Product Details:
100% Cotton 6 oz. Canvas (Cotton Sheeting)
Bag Size: 15" W, 16" H
Bag Color: White
Digital print 9" W, 9" H
These bags are printed to order, so please allow up to 5 business days for production.